The protracted deadlock over the Asia Cup 2023 hosting rights has finally been resolved, with the Asian Cricket Council (ACC) endorsing the innovative hybrid model proposed by the Pakistan Cricket Board (PCB) in an official statement released.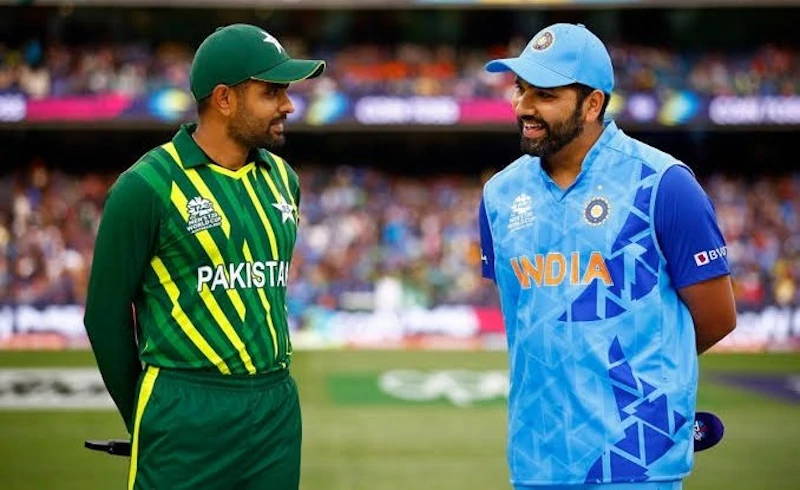 The 13-match tournament, slated to take place between August 31 and September 17, 2023, will see six of the region's top cricketing nations – India, Pakistan, Sri Lanka, Bangladesh, Afghanistan, and Nepal – competing for regional supremacy.
Pakistan's winning proposal, the hybrid model, includes the provision for matches to be held in two different countries. This will be the first time since 2008 that Pakistan has been granted the privilege of hosting matches in a multi-nation cricket tournament. The previous such event was the ACC Asia Cup, also a six-team tournament, held 15 years ago.
The 2023 Asia Cup will feature four matches in Pakistan, with the remaining nine being hosted by Sri Lanka, a compromise made in light of strong opposition from India.
The India and Pakistan match in Asia Cup will be held in Sri Lanka, the neutral venue chosen un hybrid model for the tournament.
The ACC announced the decision to accept PCB's model while revealing the schedule for the much-anticipated tournament which was riddled with controversy due to Board of Control for Cricket in India (BCCI) stubbornness.
"We are delighted to announce that the Asia Cup 2023 will be held from 31st August to 17th September 2023 and will see the elite teams from India, Pakistan, Sri Lanka, Bangladesh, Afghanistan, and Nepal, compete in a total of 13 exciting ODI matches," the council said in a statement issued in this regard.
The PCB Management Committee Chairperson, Najam Sethi, expressed his gratitude towards the ACC for approving their proposed model. "Our hybrid version for the ACC Asia Cup 2023 means that the PCB will host matches in Pakistan, with Sri Lanka acting as the neutral venue due to the Indian cricket team's reluctance to travel to Pakistan," he said, acknowledging the BCCI's stance.
Sethi, a former journalist turned cricket administrator, remarked that the hybrid model's acceptance ensures the cricketing event's unity and continuity, benefitting cricket fans across the subcontinent.
The upcoming Asia Cup will be organized into two groups, with the top two teams from each advancing to the Super Four stage. The tournament's climax will be a thrilling face-off between the two Super Four stage victors.
Group 1 of the Asia Cup will comprise Pakistan, India, and Nepal, while defending champions Sri Lanka, Bangladesh, and Afghanistan will form Group 2.
Significantly, the 50-over tournament serves as a preparatory platform for the teams ahead of the ODI World Cup, scheduled later this year.
India, however, hasn't toured Pakistan since 2008 due to geopolitical tensions, and the last bilateral series between these cricketing giants occurred in 2012. In recent years, their cricketing rivalry has been limited to ICC and ACC events.