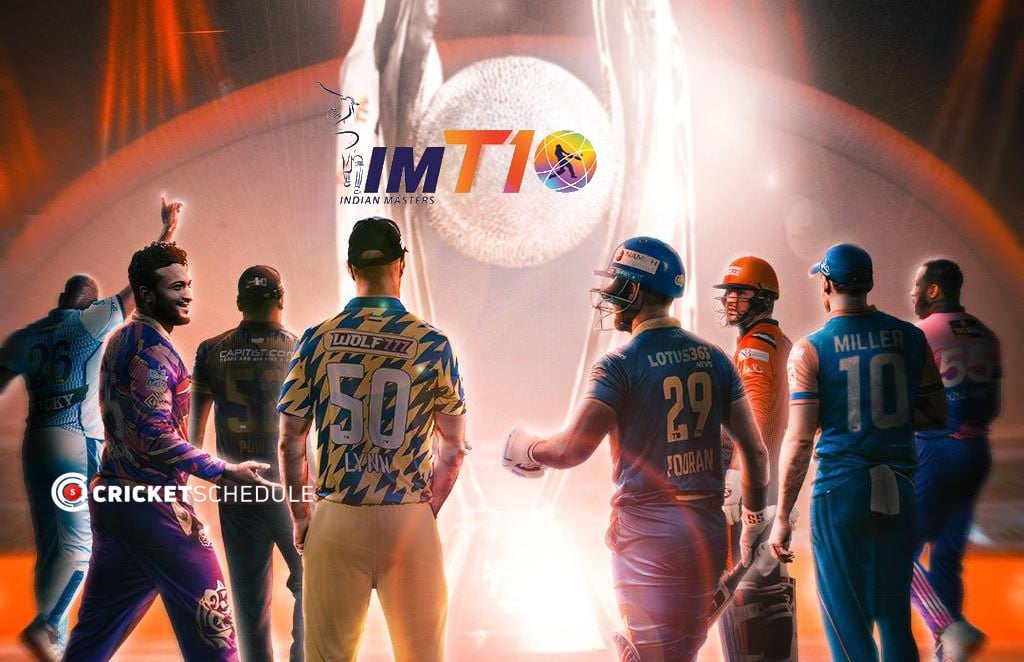 The Indian Masters T10, a groundbreaking tournament featuring legendary international cricket players, is set to take place from June 14 to June 28 this year in India.
This exhilarating 10-over format league will comprise 19 matches held over 12 game days, with six franchises each co-owned by a prominent Bollywood celebrity and a major corporate house.
Following six successful Abu Dhabi T10 editions, the inaugural Indian Masters T10 will bring retired global cricket icons to India for a nostalgic and highly entertaining event.
With 90 former international cricket legends participating, the 10-overs-a-side matches promise fast-paced, thrilling action lasting only 90 minutes.
The first-ever Indian Masters T10 is expected to feature former Indian stars such as Suresh Raina, Robin Uthappa, Murali Vijay, Harbhajan Singh, Yusuf Pathan, Irfan Pathan, Pragyan Ojha, and Mohammed Kaif, along with top international names like Kieron Pollard, Dwayne Bravo, Jacque Kallis, Eoin Morgan, Chris Gayle, and Brett Lee.
These retired Indian and international cricketers will all be part of the competition taking place in India.
The Indian Masters T10's new logo was also unveiled during an evening reception. Shaji-Ul- Mulk, Chairman of T10 Sports Management, expressed his excitement at bringing the T10 brand of cricket to India, featuring legendary cricket masters.
During the announcement press conference in Mumbai, Mohammed Kaif and Robin Uthappa shared their enthusiasm for the Indian Masters T10.
Kaif said he had always wanted to play in the Abu Dhabi T10 and was looking forward to the fast-paced format.
Also See: Indian Masters T10 Schedule 2023 Match Dates, Fixtures, Match Timing, Players, Teams and Venues
Uthappa echoed Kaif's sentiment, expressing his excitement to reconnect with former teammates and compete together once again in the Indian Masters T10.