Former Pakistan pacer Shoaib Akhtar questions India's unsettled team lineup and batting order changes over the past two years.
Akhtar emphasizes the need for India to strengthen its bowling department and expresses dissatisfaction with the exclusion of key bowlers like Yuzvendra Chahal and Arshdeep Singh.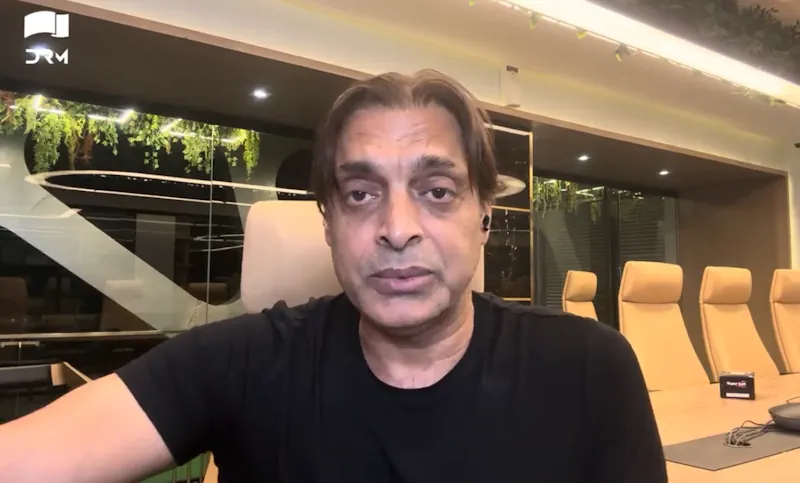 In a recent virtual press conference organized by Star Sports, former Pakistani fast bowler Shoaib Akhtar expressed his concerns about the unsettled nature of the Indian cricket team's lineup and questioned some of their recent player selections. Akhtar, known as the "Rawalpindi Express" during his playing days, pointed out the challenges India has faced in assembling a stable playing eleven and shared his thoughts on the team's choices.
Akhtar began by highlighting India's struggle to establish a settled lineup over the past two years, attributing this issue to injuries, player availability, and other factors. He noted that finding a balanced middle-order batting setup had been a significant challenge for the team during this period. Under the coaching leadership of Rahul Dravid, experimentation has become a regular occurrence, as the team seeks an effective combination in both the batting and bowling departments.
One notable shift in India's batting order has been the placement of Ishan Kishan, typically an opener, into the middle order. Additionally, Ravindra Jadeja and Hardik Pandya's positions in the batting lineup have become more flexible, depending on the team's situation. Akhtar commented that these changes have raised more questions than answers.
"I don't know why I have this feeling that India could not pick its final eleven for the past two years? I don't feel the team is settled because now you all have injuries, three or four people have been replaced, and your squad seems unsettled. It's a strange thing for me that the squad doesn't seem settled. We still don't know who are the four main batsmen and who will bat at No.5, will Virat bat at No. 3 or 4?," Shoaib Akhtar said during the press conference.
He also expressed his dissatisfaction with the exclusion of Yuzvendra Chahal and Arshdeep Singh from the Indian team, emphasizing the need to strengthen the bowling department rather than focusing solely on bolstering the batting lineup.
"How they have not selected Chahal is beyond me. And again, I think Arshdeep needed to be in the squad because under pressure, when you are playing against someone like Pakistan, then you need that left-handed seamer. But the problem with the Indian team is that when they get out for 150 or 200, it's not the batsmen but the bowlers who will have to perform. How long will you stretch your batting lineup? If the first five batsmen couldn't do anything, then what will the No. 7 or No. 8 do? So, I literally believe that you're playing with one bowler less," Shoaib said.
Shoaib Akhtar also commented on the promising partnership of Hardik Pandya and Ashish Nehra, which has been developing over the past two years in the Indian Premier League (IPL). He praised Pandya's all-round performance and suggested that this combination, along with Ashish Nehra's guidance, could take India to new heights.
"Hardik Pandya again, he turns out to be an asset for India. If we look at his all-round performance, then you feel as a captain, along with Ashish Nehra, he has taken his IPL side to such heights. He took his team to a final and won it and then reached the finals again next year. I think the combination of these two – Ashish Nehra and Pandya as a captain – can take India to new heights," Shoaib added.