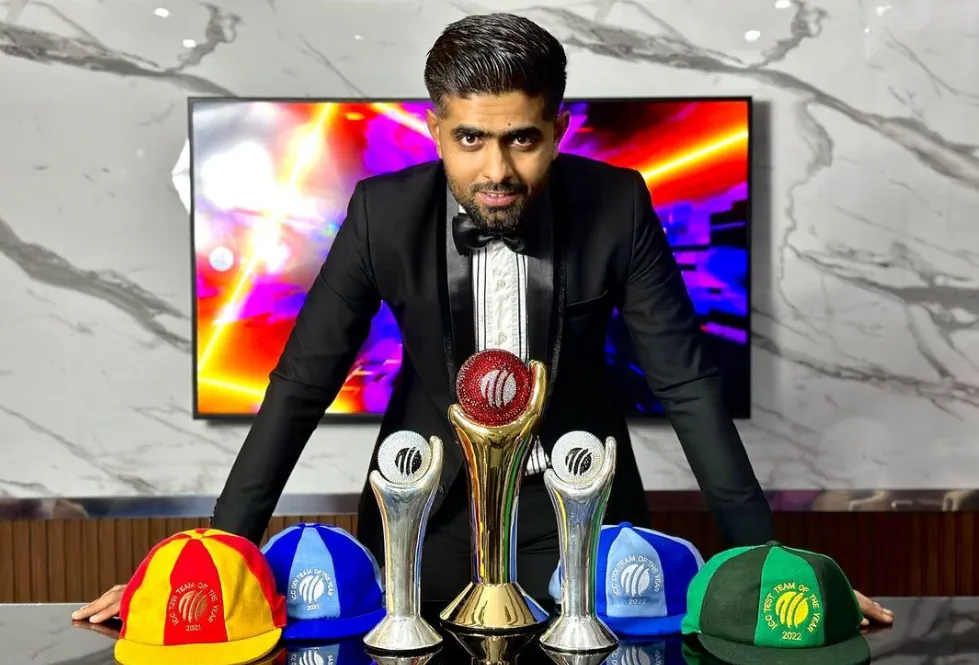 Pakistan's all-format captain Babar Azam is set to receive the prestigious Sitara-e-Imtiaz award on March 23, making him the youngest Pakistani cricketer to be honored with the distinction. The announcement was made last year on Pakistan Independence Day.
Babar Azam has excelled as both a batter and captain for the national team and Peshawar Zalmi in the eighth edition of the Pakistan Super League (PSL). Under his leadership, Pakistan reached the semi-final of the ICC World T20 2021 and the final of the ICC World T20 2022. In PSL 8, Babar scored an impressive 522 runs in 11 matches, with an average of 52.20, including a notable 115.
Not only has Babar been an outstanding batter, but he has also proven to be a brilliant captain despite his youth. He has broken numerous batting records for Pakistan across different formats and currently ranks among the top five in the ICC Rankings for all three formats.
Several esteemed cricketers, including the late Abdul Qadir, Shahid Afridi, Younis Khan, and former captain Sarfaraz Ahmed, have received the Sitara-e-Imtiaz award in the past.
In light of upcoming Asia Cup (ODI format) and ICC Cricket World Cup 2023 in India, Babar Azam is being rested from team and captaincy for now. He is set to re-join the team in April against New Zealand ODI and T20 Series.