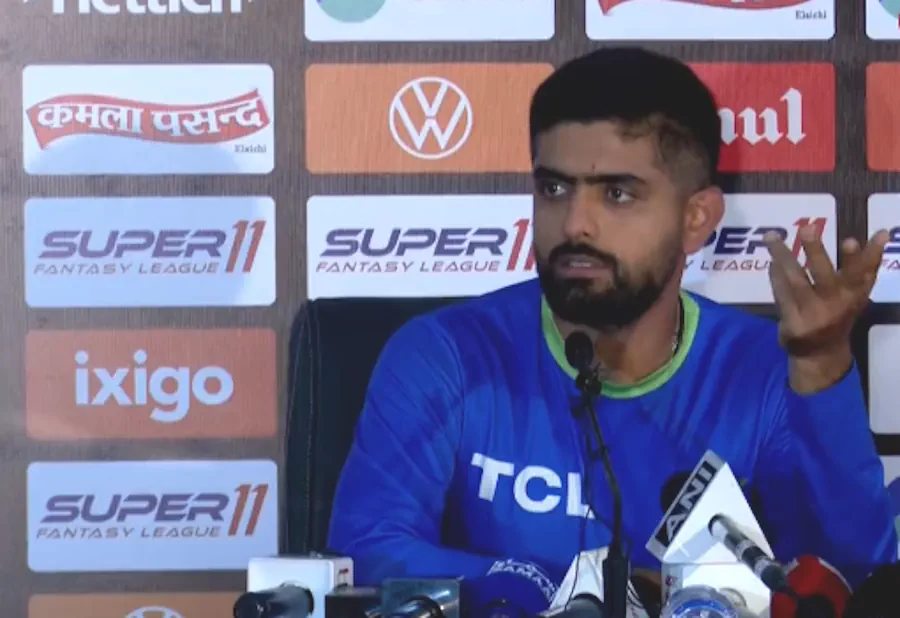 Pakistan's skipper Babar Azam shed light on his off-field rapport with India's stalwart batter, Virat Kohli during a press conference ahead of the India-Pakistan match. The two dynamic batsmen, who have been setting new standards in the world of cricket, are on the brink of adding another chapter to their on-field rivalry in the enthralling 50-over Asia Cup encounter scheduled for today.
Addressing the forthcoming clash between Pakistan and India, which marks their first 50-over format encounter since 2019, Babar opened up about his relationship with Virat Kohli. Speaking at the pre-match press conference on the eve of the Asian Giants' showdown, Babar emphasized the value of mutual respect between players, regardless of the competitive nature of their rivalry.
"I have learned a lot from him," Babar stated, reflecting on the interactions he has shared with Kohli. "He has been helpful," he added, underscoring the supportive role that Kohli has played in his cricketing journey. Babar recalled a significant conversation in 2019 where Kohli's guidance made a lasting impact on his development as a cricketer.
While both teams prepare to compete in the Asia Cup, Babar acknowledged the demanding nature of the tournament, given the participation of top Asian teams and players. He stressed that the Asia Cup is not to be taken lightly and revealed the team's dedication to strike a balance between preparation for the upcoming World Cup and performing optimally in the present.
"Our current focus is on the Asia Cup," Babar emphasized. "We are trying different combinations and giving our balanced side the most number of opportunities before the big event," he added, highlighting Pakistan's commitment to testing various strategies and approaches.
The high-octane clash between these two cricket giants is set to take center stage today on September 2 at the Pallekele International Cricket Stadium.