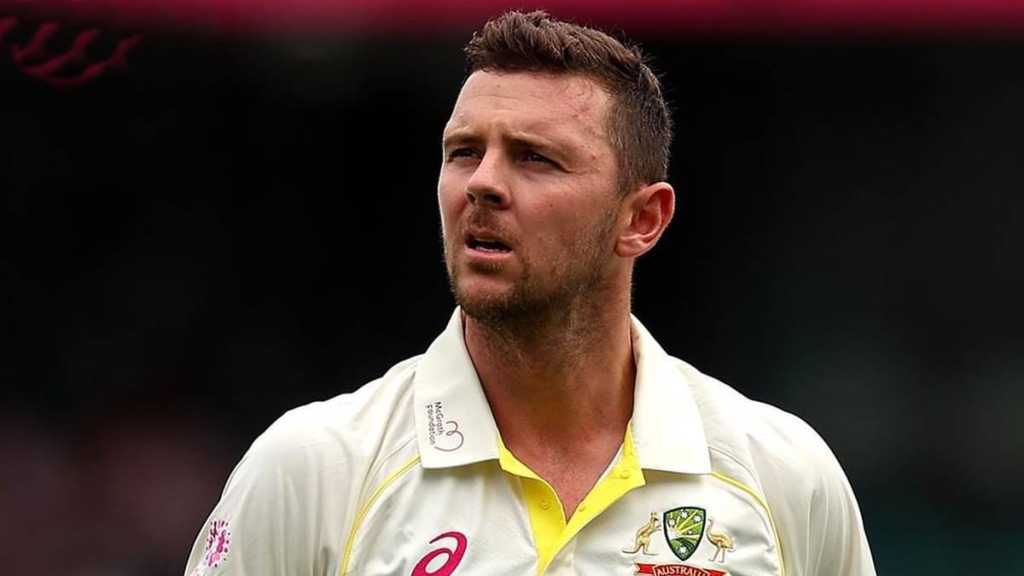 The upcoming tour of India by the Australian cricket team has been dealt a major blow with the news that Josh Hazlewood has been ruled out of the series due to a left Achilles tendon injury. This news comes shortly after Mitchell Starc was also ruled out due to injury, leaving Australia's pace attack in a vulnerable position. Hazlewood's injury creates an opportunity for Victorian paceman Scott Boland, who is yet to play a Test match outside of Australia, to step up and prove his worth.
However, the challenge of playing on India's typically flat pitches will be a significant one for Boland, whose average is 12.21 after six Tests. The remaining fast bowler in the 18-man squad is uncapped West Australian speedster Lance Morris. In spin-friendly conditions, it's possible that Australia might not play their customary three quicks, with first-choice spinner Nathan Lyon having the support of Ashton Agar, Todd Murphy, and Mitchell Swepson in the squad.
Hazlewood has had a frustrating 18 months, missing four of the five Ashes Tests of 2021-22 and being injured early this summer. Although he returned for the New Year's Test against South Africa in Sydney, he admitted that the injury was still bothering him.
Starc is expected to be available for the second Test in Nagpur, but there is only a three-day gap between that match and the second one in Delhi, leaving Pat Cummins as the main fast bowler and also the captain of the team. This series will be Cummins' first Test series in India, and he will have a lot of responsibility on his shoulders as he tries to lead the team to victory.
The absence of Hazlewood and Starc is a significant loss for the Australian team, as they are two of their most experienced and skilled fast bowlers. However, the team has shown resilience in the face of adversity before, and they will need to do so again if they hope to have a successful tour of India. Despite these setbacks, the team is still optimistic about their chances and is looking forward to the challenge of playing on India's pitches.
"Scotty has bowled plenty at the MCG when it was a flat wicket [and] probably wasn't swinging or reverse swinging, so he knows how to work hard for a long period of time," Hazlewood said. "You've got Lance Morris who has worked hard on reverse swing for the last month and then a nice lead-in here with a few sessions. The guys are excited first of all to play in the subcontinent; they both haven't yet, but they're very well qualified to do so."
​