Ricky Ponting, a former Australian cricketer, has expressed his admiration for Indian player Rishabh Pant, following an injury he sustained. Ponting suggested that Pant, who is well-liked by many, could join him in Delhi Capitals dugout in the upcoming 2023 Indian Premier League (IPL). The former Australian cricketer Ricky Ponting revealed that he has been communicating with Rishabh Pant during his recovery period.
"I absolutely love the bloke, I told him that on the phone the last couple of days. It was a horrifying time, a really scary time for everybody, let alone him. Anyone that knows him loves him – he's a really infectious young guy that has the world at his feet still. So we will keep our fingers crossed and hope that he can get back to playing sooner rather than later," Ponting told The ICC Review.
The star India wicket-keeper batter Rishabh Pant was involved in a car accident on December 30th, resulting in significant injuries. He is recovering well and is expected to come back to playing cricket again, although the exact timeline for his return is uncertain. He may still have a chance to play in this year's Indian Premier League (IPL) as well.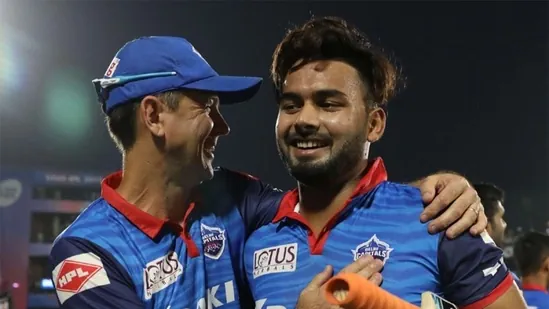 However, it is unlikely that Rishabh Pant, the captain of Delhi Capitals, will be able to play in the 2023 Indian Premier League (IPL). His coach Ricky Ponting is already exploring other options to compensate for Pant's absence.
"You can't replace those guys, simple as that. They don't grow on trees, players like that. We've got to look at – and we already are – a replacement to come into the squad, a wicketkeeper-batsman," Ponting said.
Despite this, Ponting has great admiration and respect for his captain and would still like to have him involved in a significant role for Delhi Capitals, if he is able to do so. Ponting stated "I want him sitting beside me in the dugout every day of the week".
"If he's actually not physically fit enough to play, we'd still love to have him around. He's the sort of cultural leader around the group, being the captain, and that attitude and infectious smile and laugh he has is what we all love so much about him," Ponting explained.
"If he's actually able to travel and be around the team, then I want him sitting beside me in the dugout every day of the week. I'll certainly be making sure, come the middle of March when we get together in Delhi and start our camps and stuff, if he's able to be there, then I want him around the whole time," said the Australia legend.