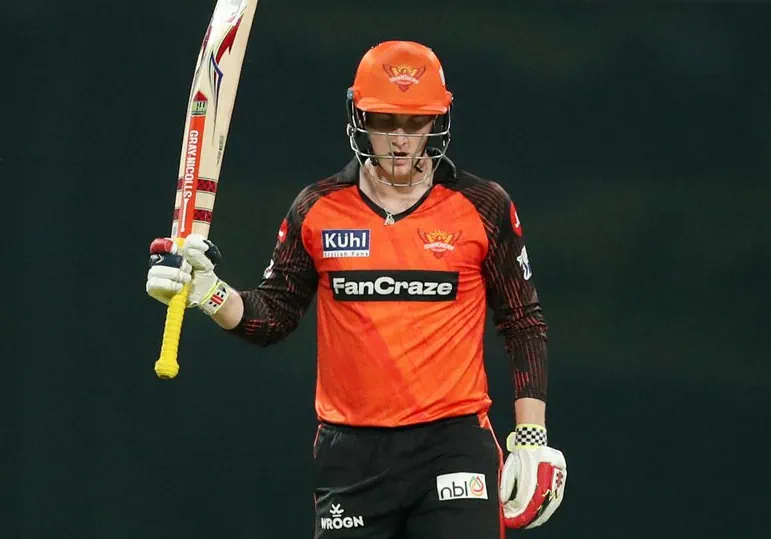 Sunrisers Hyderabad's Harry Brook delivered a stunning performance, scoring the first century of IPL 2023 against Kolkata Knight Riders at Eden Gardens on Friday. His unbeaten 100 off 55 balls showcased his aggressive intent from the very beginning and helped his team win against Kolkata Knight Riders in an important league match today. He was awarded man Player of the Match award for his brilliant knock.
Harry Brook, who earlier played for Lahore Qalandar in PSL 2023, scored the only century of the tournament that season making him the only player to score centuries in both leagues this year.
Harry Brook has been making waves in the Indian Premier League (IPL) with his dynamic batting style and remarkable ability to adapt to diverse pitch conditions. Since his debut, Brook has showcased exceptional talent, particularly in the T20 format, helping his team clinch crucial victories. With a penchant for taking on bowlers with aggressive stroke play and sublime timing, he has garnered praise from cricket enthusiasts and pundits alike.
Brook acknowledged his past difficulties with spin during the post-innings interview and said, "I've had a bit of trouble with spin, but I wanted to use the powerplay to my advantage. So, during the middle overs, I wanted to rotate strike and let the other boys do the hitting. It is a belter of a pitch; we need to bowl our lengths rightly and take wickets. We still have a job to do. My girlfriend is here, but the rest of my family have just left. I'm sure they'll all be very happy for me."
With Brook's spectacular century and captain Aiden Markram's quickfire fifty, Sunrisers Hyderabad reached an impressive total of 228/4 against Kolkata Knight Riders. In addition to their contributions, youngster Abhishek Sharma played a swift innings of 32 off 17 deliveries. On the bowling side, KKR's Andre Russell claimed three wickets, while Varun Chakaravarthy took one.
Harry Brook takes the Twitter world by storm
Harry Brook wowed the Eden Gardens with his scintillating knock and along with it, the Twitter world. Here's what teams and other crickets have to say about his brilliant knock: