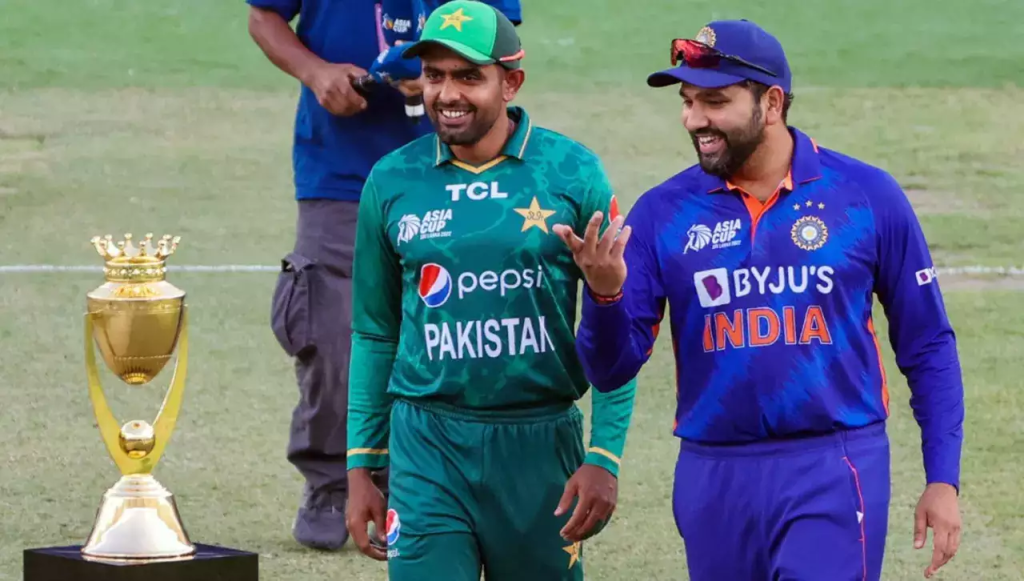 The Asian Cricket Council (ACC) announced the fixtures for the 2023-24 season on Thursday, January 5, with a total of 145 games set to be played, including both men's and women's fixtures.
One of the main events of the season is the 50-over Asia Cup, which is scheduled to take place in September 2023. However, it is unclear at this time where the tournament will be held, as Pakistan currently holds the hosting rights but ACC President Jay Shah previously stated that it would be moved to a neutral venue and India would not travel to Pakistan for the event. Former Pakistan Cricket Board Chief Ramiz Raja responded to this statement by threatening a boycott of the 2023 World Cup.
The ACC President, Jay Shah, confirmed on Thursday that archrivals India and Pakistan will be placed in the same group for the Asia Cup 2023. Shah shared the fixtures list for the 2023 and 2024 seasons on social media, stating, "Presenting the @ACCMedia1 pathway structure & cricket calendars for 2023 & 2024! This signals our unparalleled efforts & passion to take this game to new heights. With cricketers across countries gearing up for spectacular performances, it promises to be a good time for cricket!"
According to the new calendar, the 2023 season will begin with the Men's Challengers Cup, a 50-over tournament featuring 10 teams: Bahrain, Saudi Arabia, Bhutan, China, Myanmar, Maldives, Thailand, Iran, and two yet-to-be-named teams.
The tournament will be divided into two groups of five teams each, with a total of 23 matches to be played. The winners and runners-up of the Men's Challengers Cup will then qualify for the Men's Premier Cup, a 50-over tournament set to take place in April and featuring 24 matches.
The main event of the ACC season, the men's Asia Cup, will be held in September and feature six teams divided into two groups of three. India, Pakistan, and Qualifier 1 (the winner of the Men's Premier Cup) will be placed in one group, while Sri Lanka, Bangladesh, and Afghanistan will be placed in the other. A total of 13 matches will be played in this tournament.
​