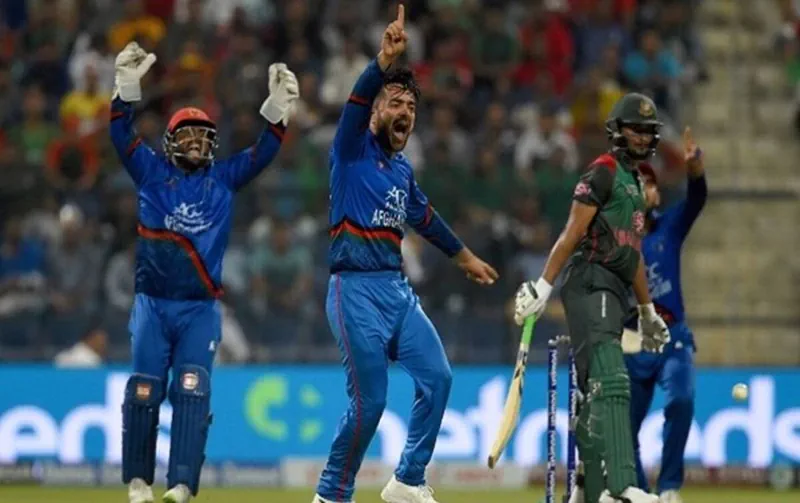 The Bangladesh Cricket Board (BCB) has announced the schedule for Afghanistan tour of Bangladesh, featuring one Test, three ODIs, and two T20Is. The tour is slated to commence on June 14 with a solitary Test match at the Sher-e-Bangla National Stadium in Dhaka.
Providing further details, the BCB revealed the comprehensive itinerary for Afghanistan's tour of Bangladesh. The action-packed journey will begin with the one-off Test match in Dhaka, marking the start of an intense cricketing battle between the two nations.
To facilitate the series, the touring Afghan team is scheduled to arrive on June 10, allowing them a few days to acclimate to the conditions and prepare for the challenges ahead. However, a break in the Bangladesh tour has been planned to observe the festival of Eid-ul-Adha, during which the Afghan team will travel to India before returning to Bangladesh on July 1.
The highly-anticipated three-match ODI series will kick off on July 5, with all the games taking place in Chattogram, a bustling cricketing hub in Bangladesh. Following the conclusion of the ODI series, a thrilling two-match T20I series will be held in Sylhet, culminating on July 16.
Also See: Bangladesh vs Afghanistan Schedule, Match Dates, Timing and Venues
Before their multi-format tour against Bangladesh, Afghanistan will lock horns with Sri Lanka in a gripping three-match ODI series, commencing on June 2. This series will serve as valuable preparation for the Afghan team, allowing them to fine-tune their skills and strategies before facing Bangladesh.
Looking back at their previous encounters, Afghanistan delivered a resounding performance in the longer format, securing a dominant 224-run victory over Bangladesh. However, in the realm of ODIs, Bangladesh holds a slight advantage with a 7-4 win record in head-to-head matchups. In the shortest format, Afghanistan has shown their prowess, boasting a 6-3 record against Bangladesh.
Regrettably, Bangladesh's celebrated all-rounder, Shakib Al Hasan, will miss the series due to a finger injury. The injury occurred during the ODI series against Ireland, and Shakib is expected to be sidelined for approximately six weeks. While the squads for the series are yet to be announced, all eyes will be on Shakib Al Hasan as he races against time to regain fitness for the one-off Test match.