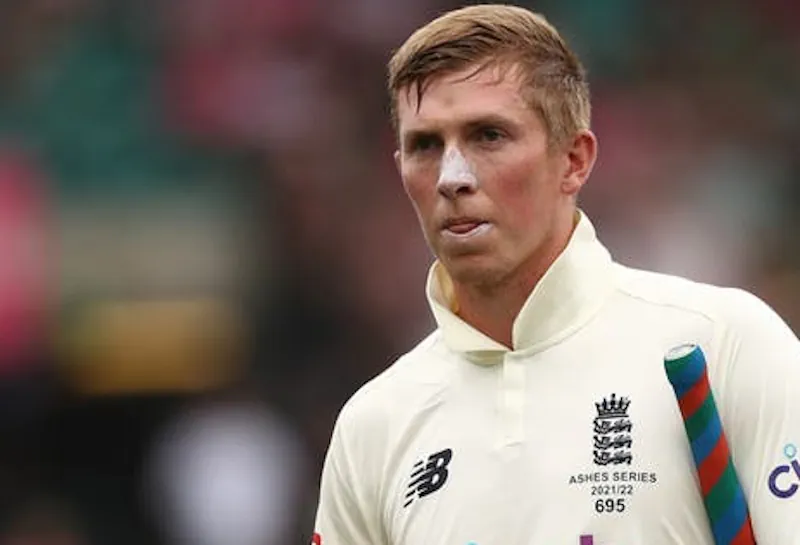 England's dynamic batter, Zack Crawley, has unveiled his aspirations to enter the prestigious 2024 Indian Premier League (IPL) auction next year, even as he gears up for a stint in the upcoming Big Bash League (BBL) this winter. Crawley, who has made a significant mark in Test cricket, is now aiming to establish his presence in white-ball formats and showcase his prowess on the global stage.
Crawley's journey in England's limited-overs setup has witnessed some constraints since his Test debut in 2019. Despite being a part of the squad that whitewashed Pakistan, the talented batter has only earned three England ODI caps thus far, all of which were awarded two years ago. His name is yet to grace the T20I format.
In an interview with ESPNcricinfo, Crawley expressed his eagerness to test his mettle in the IPL: "It's the biggest franchise tournament in the world. It's the only place to see all the best playing against each other. It's great cricket and to be able to test yourself in that tournament would be awesome." Crawley went on to discuss his strategy, stating, "We'll see how I go. If I score some runs and it looks like I've half a chance then, then potentially I will [put my name forward]. I'm a realistic guy though, so if I feel like there's no chance then I won't… If I was good enough one day to play in the IPL and someone wanted me, then I'd absolutely love to go."
The versatile opener is now aiming to solidify his place in England's tour of the Caribbean in December. With several key players likely to be rested after the World Cup, the tour presents a prime opportunity for Crawley to shine on the international stage. "I'd love to go on that tour. We'll have to see how selection goes but the Caribbean is an awesome place to play – and I haven't had the chance to go on a white ball tour for England yet, so any opportunity I get would be awesome. If they want me for that tour, I'd absolutely love to go," Crawley remarked.
Following Alex Hales' recent retirement from international cricket, a vacant spot has emerged alongside Jos Buttler at the top of England's T20I batting order. Although Crawley acknowledges that several batters are currently ahead of him, he remains optimistic: "There's obviously a few guys ahead of me at the moment. But if I score some runs then hopefully my name starts getting thrown into the hat."
With England's next Test scheduled for January 2024, a five-match series against India, Crawley is looking to embrace franchise cricket to sharpen his skills before the Indian challenge. "I'm trying to look at where I can go, which leagues, before the tour of India. I went to the Big Bash last year and loved it, so if they would want me back then that would certainly be something I'd consider," Crawley concluded.