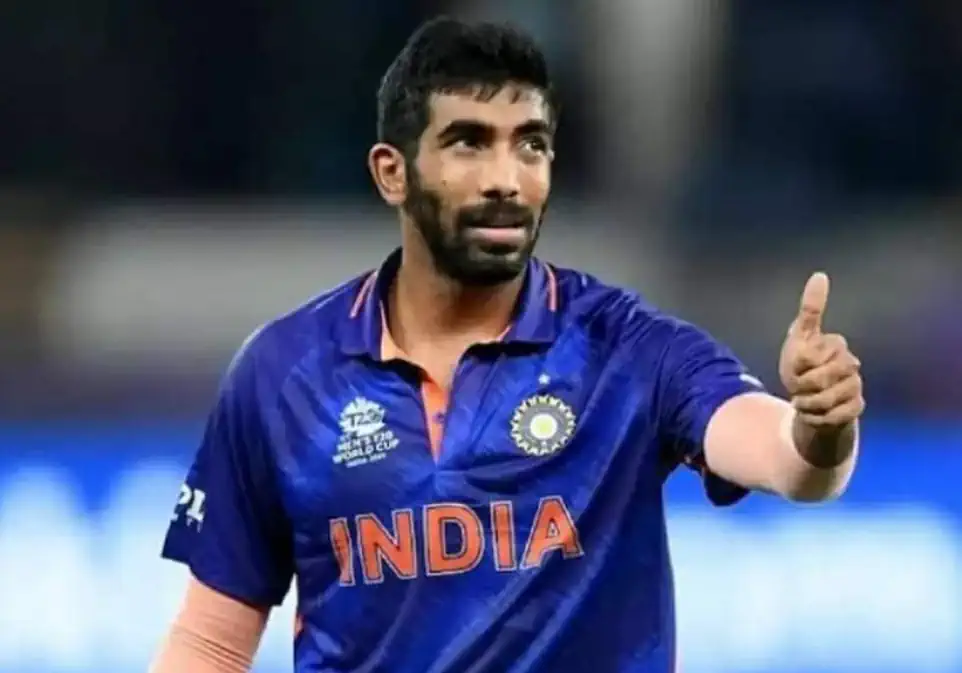 In a positive development for Indian cricket fans, Jasprit Bumrah is steadily making progress towards his comeback to international cricket. Although the exact timeline of his return remains uncertain, Bumrah recently bowled seven overs at the National Cricket Academy (NCA) and is expected to participate in several upcoming games at the academy.
Bumrah has been sidelined from the game since September of the previous year due to recurring back issues. As a result, he had to miss the T20 World Cup and the entire home season. However, in March, he underwent successful surgery in New Zealand, providing hope for his eventual return to the sport.
Recognizing Bumrah as a vital asset in India's bowling lineup, the Board of Control for Cricket in India (BCCI) is taking a cautious approach and refraining from rushing the champion seamer's comeback. This cautiousness is particularly important considering the upcoming 50-over World Cup.
Ramji Srinivasan, the former strength and conditioning coach for the Indian team, emphasized the need for utmost care before reintegrating Bumrah into the setup, given the recurring nature of his injury. Srinivasan further suggested that Bumrah should participate in a few domestic matches before resuming top-level cricket, allowing him to regain full match fitness.
The question of whether Bumrah will return for the Asia Cup remains unanswered. Indian cricket enthusiasts eagerly await the day when their premier pacer can once again showcase his exceptional skills on the field, hoping that he will come back stronger than ever.
Meanwhile, as Bumrah continues his rehabilitation and gradual return to competitive cricket, the International Cricket Council (ICC) has announced the schedule for the much-anticipated World Cup 2023. This announcement has generated great excitement among cricket enthusiasts worldwide, as they eagerly anticipate witnessing the battle between the top cricketing nations on the grandest stage.
"For an injury of this nature, it is not wise to set any timeline as constant monitoring is necessary. but it can be said that bumrah is recovering well and he has bowled seven overs at nca nets. it is a steady increase in his workload from the light workouts and bowling sessions of the initial period. "he will play a few practice matches (at nca) next month, and there will be a close assessment of his fitness then," Ramji told PTI.
"He should not be hurried. Playing practice matches at the NCA is a good step as it will help tune his body to the demands of a match. But he should be made to play in some actual (domestic) matches before bringing him to top-level cricket. The demands of international cricket are different and the body should be absolutely ready to take that amount of workload. Recovering from a stress fracture is a delicate exercise and Bumrah should be allowed maximum recovery time," he added.
The World Cup, scheduled to be held in India, promises to be a thrilling tournament featuring intense rivalries, exceptional talent, and nail-biting moments. Cricket aficionados are eagerly marking their calendars and making plans to support their favorite teams throughout the tournament.